Chapter 5
Selection of the Ultimate
10.Joining Nippon Kokan KK (NKK)
A Promising Start and then Trouble
The new company was called MegaChips, and their first order came from Nippon Kokan KK a well-established company in Japan. Since MegaChips was a startup it would have been quite normal for a large company like NKK to have some kind of insurance from the startup this was normally in the form of stock or some other control of the untested start-up. As much as they needed the business Shindo declined that proposal and instead reluctantly agreed to work for NKK and to train their engineers IC development.
Shingo joined the NKK development team and delegated his MegaChips responsibilities to one of his trusted staff members. During this first year at MegaChips the number of employees grew from the original 7 to 24 and they were able to generate a profit of 28 Million yen from sales of 500 Million yen. Shindo worked at NKK for 2 years and during that time he established the Electronic Device Research Center and built a team to run it effectively.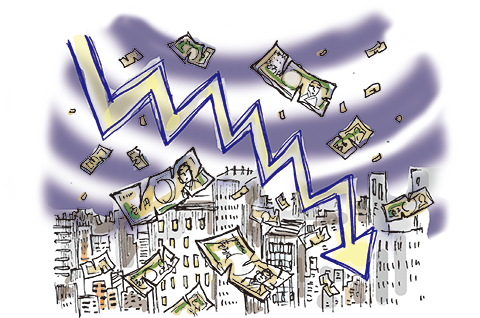 It was at this time that a major downturn occurred that affected all of Japan and MegaChips was not immune to its effects. Customers were pushing out delivery dates and cancelling orders causing major problems for the young company. There were a few internal battles when they were faced with the decision to remain independent or to accept the offer to be acquired by a larger more financially sound company.
11.Arima Meeting
Ultimate Decision on the Future and Identity of MegaChips
Shindo decided that the decision of remaining independent or being acquired and becoming a subsidiary of a large corporation was one that he did not want to make unilaterally; he felt his team needed to be part of the decision and decided to:
Have a meeting in which all the employees were invited to attend
Allow every employee to voice their opinion and enable them to make the case for their own ideas; everyone was encouraged to speak their own mind
The final decision was to be made based on how well it conformed to the established company values
The crucial meeting that was to define the future for MegaChips was attended by 21 employees and was held at Arima Onsen, one of the best hot springs in Japan. This meeting provided the opportunity to both strengthen the company management principles and philosophy. The management philosophy and principles were used to guide all the company decisions.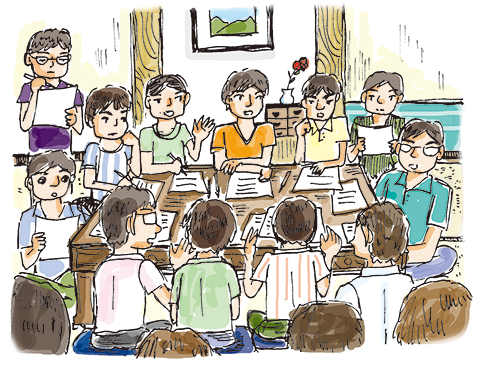 Management philosophy:
Innovation : Innovative ideas, methods and practices to fuel our growth
Trust : Be a trustworthy partner with customers and suppliers
Creation : Create products that benefit society
Management principles:
Happy, passionate, and satisfied employees are the core of our success
Remain an independent leader in the dynamic industry
Shindo wanted the decision to be made without his interference so he chose not to attend the meeting, but waited nearby for the group's decision. After a lengthy discussion where they could not reach a consensus they invited Shindo back to the room and requested that he make the final decision. Since he realized how important this decision was to the company, he did not want to make it alone and said to them "I think you have all talked this out, so let's take a vote". They voted in favor of maintaining their independence and while some of the employees who were not satisfied with the decision left the company those remaining were committed to the future of MegaChips.
The next big break for MegaChips came in 1994 when they won an order for a mask ROM for the "Nintendo 64", what was to become one of the hottest games on the market. To meet all the requirements of Nintendo, Shindo decided that it was best to delegate manufacturing of the ROM to Macronix International in Taiwan. Macronix had been founded by two people from VLSI Technology Inc. (VTI) whom Shindo knew well - Miin Wu and Tom Yiu. MegaChips and Macronix agreed on a business relationship in which MegaChips established the business model where it did the research and development to make the chip and then handed it off to Macronix for the manufacturing. With this model, MegaChips had set up to become the first fabless semiconductor company in Japan.
12.The Great Hanshin-Awaji Earthquake
The Idea Emerged from the Disasters
A few years later on Jan 17, 1995 there was as massive earthquake in the Hanshin and Awaji area. All the basic services such as water, gas, electricity and communications were disrupted. Once they had determined that they were all safe and there were no serious injuries they needed to find a place to live. With very limited transportation it was virtually impossible for the 30% of the displaced employees living in the evacuation centers to get to work.
Everyone pitched in to help wherever they could delivering food, water and medical supplies to those in need and helping the many homeless families find temporary housing. This terrible tragedy brought the people closer together and strengthened their already strong bonds.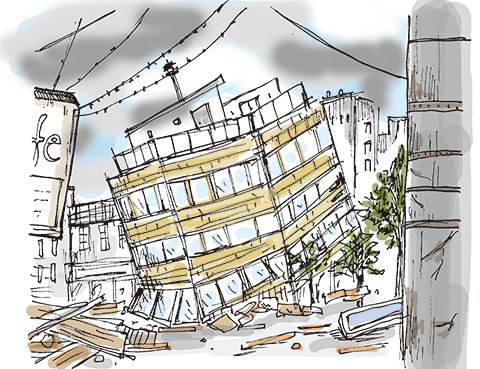 They say that adversity reveals genius and this was certainly the case for MegaChips, once the situation stabilized one of their engineers who had been living in an evacuation center had an idea that he brought to the next new product development meeting. His idea was to help people in future disasters by developing a compact video system that could send real time images from anywhere over the telephone lines or wirelessly. This was the birth of Real time Video Codec or RVC as it would later be called.
This important product enabled MegaChips to be certified as the first company to exercise stock option by the Ministry of International Trade and Industry in 1996. Since then MegaChips has continued in the tradition of developing products for people and society. As a pioneer in the video compression technology it was natural for them to come to MegaChips when they were developing the Nintendo 64. The following year the MegaChips image compression board "PC-RVC" and the Nintendo 64 both won excellence award from the Nikkei Business Daily.