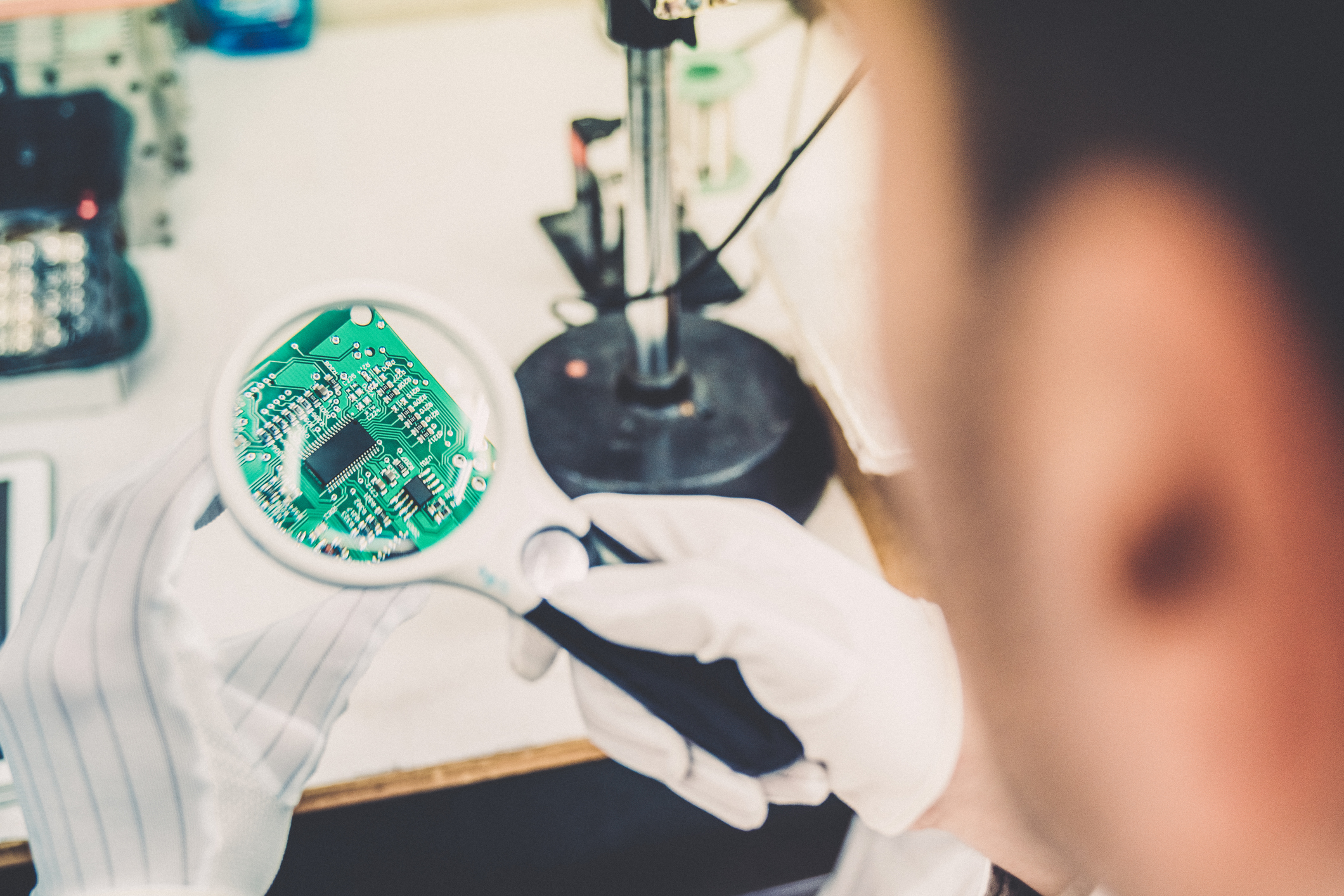 Quality Assurance System
We have built a system to provide customers with safety and security.

Beginning with the design stage, we ensure high quality by checking the progress and status of quality achievement in each product development phase.
Quality Improvement
We provide high quality products that satisfy customer needs.

We enhance product quality through continuous improvement of designs, materials, and manufacturing.
Development & Analysis Center
We conduct thorough analyses to improve quality.

We have established a domestic development and analysis center. Our highly experienced members conduct a thorough analysis to improve quality and prevent field failures. If a failure is found, we immediately perform a root cause analysis in the facility and implement recurrence prevention measures in the production process.
Product Traceability
We trace wafer, assembly, and test lots by single product marking.

An investigation of manufacturing history is extremely important when quality issues occur. Our package-marking information is managed on our system, allowing us to trace the manufacturing history of each final test (FT), assembly, chip probing test (CP), and wafer process.
International Standard
Our ISO certified quality management system follows international standards.
Standard
ISO 9001(ISO 9001:2015)
Approved certification NO.
QC05J0270 (Registration date: March 27, 2006)
Certificate Expiry
March 26, 2024
Certified Units
Planning, design/development, and manufacturing outsourcing of System LSI
Locations
Head Office: 1-1-1 Miyahara, Yodogawa-ku Osaka 532-0003, Japan
Tokyo Office: 17-6 Ichibancho, Chiyoda-ku Tokyo 102-0082, Japan